Our Store
Our brand new London based megastore is now open and ready to serve all your home audio visual needs. With most products in stock, on display and ready to demo, there's no better place to try the greatest in home and personal audio.
From our headphone bar to our dedicated home cinema demo rooms, we've made it easier than ever to experience the premium home audio before having to spend a penny.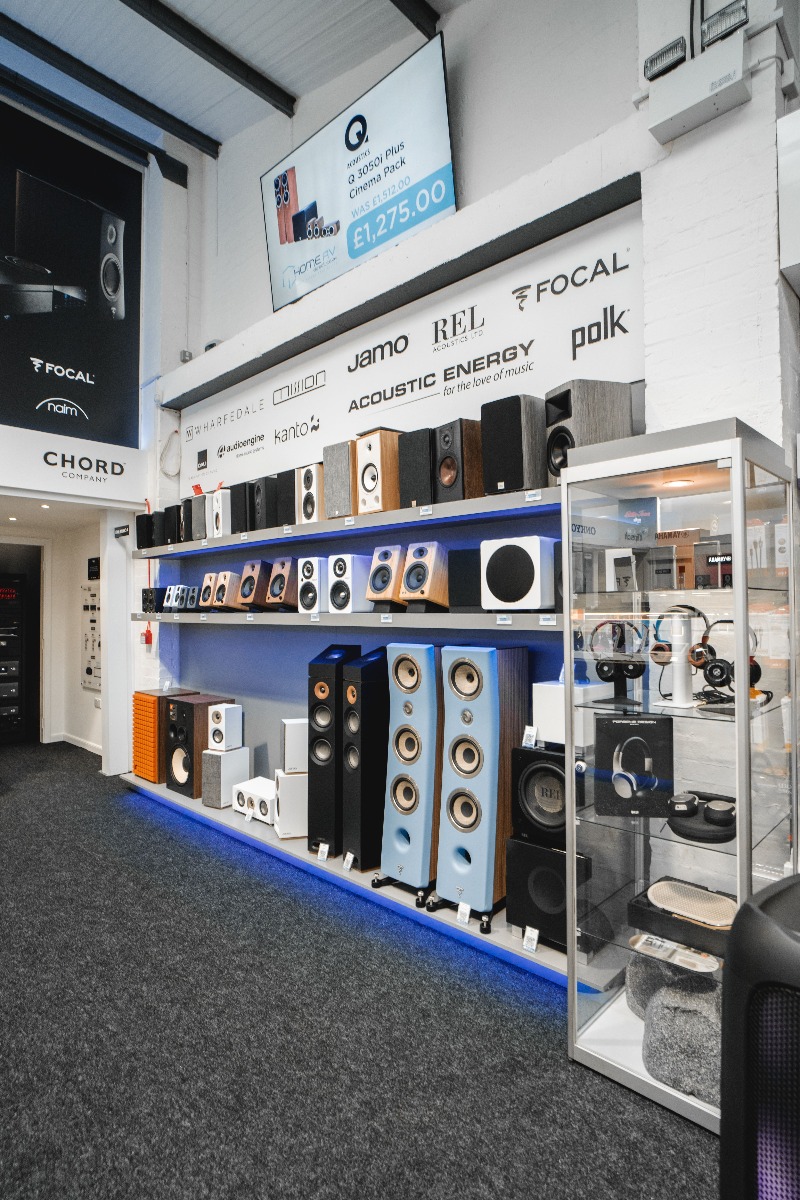 Dedicated Demo Rooms
Looking for a new home cinema experience? We've got you covered. With four demo rooms dedicated to everything from entry level home cinema & HiFi to immersive THX theatre surround sound, we're equipped to help you make an informed decision with your home audio set up.
We have 4 fantastic demo's rooms designed to cater for every possible setup you may be interested in listening to. Whether it's a monsterous 2 channel speaker setup designed to hit every melodic note and booming bass of bohemian rhapsody, or an intense dog fight between tie fighters and the millenium falcon in full 11 channel dolby atmos we have you covered. Please see below a taste of what can be achieved in one of our numerous demo rooms a feel free to use our online booking system to book a spot in one of our listening experiences, free cup of coffee included.
Where to find us.
If you'd like to visit us you can find us here. We're based just off the A312 in Hayes, Middlesex, West London and only 10 minutes drive from Heathrow with easy access from the M25, M40 and M4. There's plenty of space to park in our dedicated car parks with spaces for up to 30 cars.
If you are unable to reach our showroom, please feel free to get in touch. We have a trained team ready to take your calls and handle your enquiries. Please call 020 8813 7666 to discuss your needs or visit our contact us page for other ways to get in touch.