Royal Blue Edition Bundle - KEF LS50 Meta Speakers + Debut Carbon Evo Turntable + Marantz PM6007
✓ 2 Year Warranty included
✓ Authorised UK Dealer
✓ FREE 2 - 3 Working Day Delivery
The "Royal Blue Edition" bundle - a marriage of award winning true audiophile turntable equipment that would take pride of being centre stage in any home. Here we have the all new Debut Carbon Evo - a premium turntable designed to deliver a first-class audio performance with true high-end credentials. Partnered here with the equally impressive KEF LS50 Meta bookshelf Speakers and award winning Marantz PM6007 amplifier.
The LS50 Meta Standmount Loudspeakers deliver on every aspect of the KEF promise. A genuine industry first, LS50 Meta utilises innovative, ground-breaking technology to provide you with an immersive, completely believable sound from a compact, stylish loudspeaker that is destined to open up whole new vistas of enjoyment in your life. The new Award winning, meticulously and masterfully tuned Marantz PM6007 integrated amplifier sets new heights in premium audio performance with digital inputs and a built-in phono equaliser making it absolutely ideal for this high end setup.
PAIR OF TERMINATED 3m QED XT25 SPEAKER CABLES INCLUDED
Regular Price
£2,097.00
On Sale Price
£1,899.99
YOU SAVE 9.39%

Bundle Includes:
KEF LS-50 - META Bookshelf Speakers - Royal Blue
Pro-Ject Debut Carbon Evo - Satin Blue
Marantz PM6007 - Integrated Amplifier
3M Terminated QED Silver Anniversary XT Speaker cable
WHAT HIFI 5* Product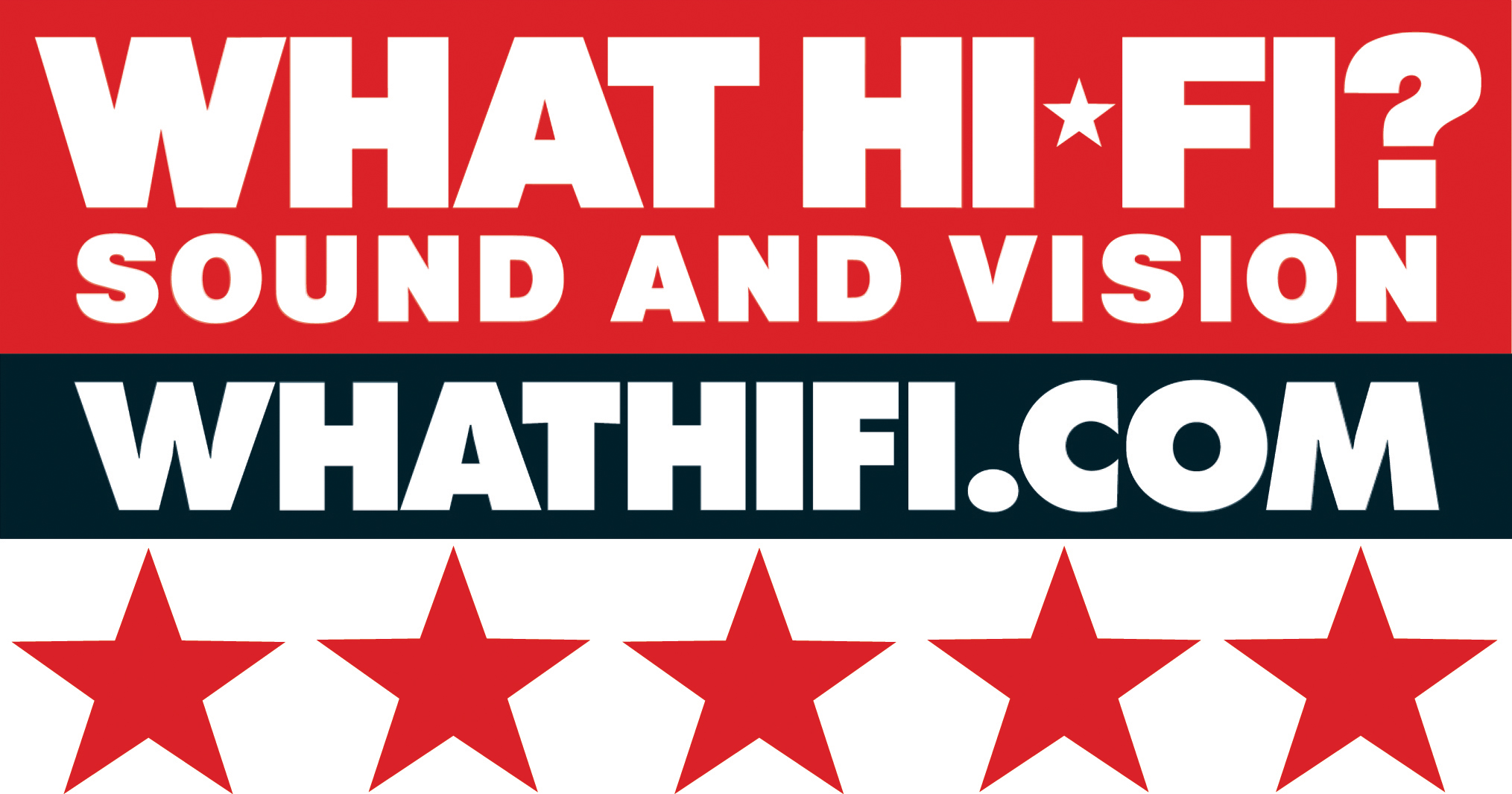 "Evolution is the word for Pro-Ject and its latest Debut deck, and in 2020 the line has reached a new kind of maturity..." - Read more here.
Hi-Fi Choice Reccomended Product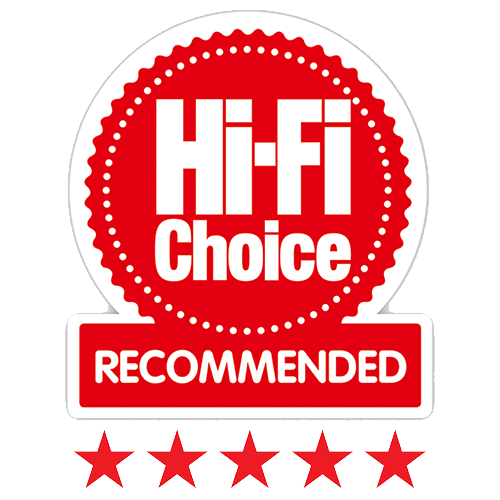 "Extremely well balanced sonic performance. It's easy to setup and use, well made and unfussy about where you place it. This is some of the best analogue bass currently available for under £500. " - Read more here.
Debut-Line
The Debut Carbon EVO is a premium, manual turntable designed to deliver a first-class audio performance with true high-end credentials from an affordable package that's aesthetically capable of taking centre-stage in any home. Taking its name from the multi-award winning Debut Carbon turntable, the Debut Carbon EVO expands on its predecessor's features, finishes and technical abilities thanks to newly developed engineering capabilities.
At the centre of the Debut Carbon EVO's design is its 8.6" one-piece carbon fibre tonearm. Chosen for its optimal acoustic properties, carbon fibre is rarely found on turntables below £500, allowing the Debut Carbon EVO to stand apart from the competition as a special proposition. In combination with the pre-mounted Ortofon 2M Red moving magnet cartridge, special sapphire bearings, high-purity copper internal tonearm wiring and shielded termination box, the tonearm system delivers a true high-end sound quality with a detailed sound presentation that conveys every musical emotion.
Structurally, the Debut Carbon EVO is most recognised by its expertly finished main chassis, available in nine elegant finish options. The traditional rectangular footprint has a timeless minimalism, and is made of MDF for its excellent anti-resonant properties, and this tendency to minimal vibrations continues throughout the Debut design.
The in-house designed and manufactured AC drive motor is made to fine tolerances for minimal noise, but to further eliminate any potential interference the motor is decoupled from the main chassis by a new mounting plate with TPE-damping. The mounting plate isolates the motor while still keeping it perfectly level with the sub-platter drive system for absolute speed stability. The turntable plinth also sits on three height-adjustable aluminium feet with TPE-damping to ensure an absolutely stable platform with good isolation from the shelf it is placed upon.
Out of the box, the Debut Carbon EVO is capable of playing 33, 45 and 78 RPM records. The new speed control solution is implemented in a highly intuitive fashion using a three-position rocker switch (33 – OFF – 45). For precise speed at 78 RPM, a separate drive-belt is included. As well as bringing convenience to the overall design, the speed control system also ensures the motor rotation is electronically regulated for absolute accuracy and stability.
The motor drives a sub-platter system for a more elegant overall aesthetic. The sub-platter is mounted into a precision-engineered stainless steel main bearing with bronze bushing. The sub-platter sits beneath the heavy main steel platter with TPE damping. This proven drive system experiences minimal friction and allows for excellent technical measurements and unrivalled speed stability.
The Debut Carbon Evo is a truly accomplished turntable with audiophile credibility throughout. With nine finishes to choose from, there is something to suit any home environment – allowing your passion for vinyl music to take centre stage. Finished with a removable, hinged dust cover and supplied as standard with Pro-Ject's semi-balanced, low-capacitance, shielded, turntable-ready Connect-IT E phono cables and an Ortofon 2M Red cartridge pre-installed, the Debut Carbon Evo is the worthy evolution of an audio icon, guaranteed to delight and amaze all who encounter it.
Turntable Key Features:
Affordable record player design with high-end characteristics
6" one-piece Carbon Fiber tonearm with low-friction sapphire bearings
Factory-mounted and aligned Ortofon 2M Red cartridge (usually worth £95.00 SRP)
Heavy steel platter with Thermo-Plastic Elastomer (TPE) damping ring
Electronic speed selection for 33 & 45 RPM (78 RPM possible with supplied drive belt)
TPE-damped motor suspension plate for effective motor isolation
Premium gold-plated RCA outputs and supplied Connect-IT E turntable-ready cable
Height adjustable TPE-damped aluminium leveling feet
Hinged adjustable dust cover
Nine elegant finish options
KEF META LS50 Speakers

LS50 Meta - The World's First Speakers with Metamaterial
Since 1961, KEF's mission has been to preserve the integrity of original sound with as little intervention as possible. The goal of every KEF product is to do one thing: provide you with a revealing listening experience that is as true to the original recording as is possible within the confines of your room.
The iconic LS50 was the physical embodiment of this singular approach. A loudspeaker that took its cues from the classic LS3/5A but was quickly recognised as a modern icon in its own right. The LS50 was born out of KEF's willingness to think outside the box, to constantly search for new materials, techniques and technologies such as the use of computer aided design and continuous enhancement of the KEF's signature Uni-Q driver array.
That was 2011, and time and technology have moved on. Since then our engineers have been upholding KEF's driving philosophy and searching out new technological breakthroughs. The result is an icon in waiting : the KEF LS50 Meta Standmount Speakers. Instantly recognisable as the successor of the LS50, the LS50 Meta is born of the same KEF desire for continual development and is therefore fittingly the first loudspeaker to employ Metamaterial Absorption Technology1.

PERFORMANCE
Revolutionary sound absorption with MAT
A result of joint development with the Acoustic Metamaterials Group, using Metamaterial Absorption Technology (MAT) breaks completely new ground in loudspeaker design, and once again demonstrates KEF's unrelenting passion for developing new technologies to improve your listening experience. Metamaterials are specially developed structures that use existing materials in such a way that they exhibit new, desirable properties that are simply not found in naturally occurring substances.
A truly revolutionary tool in the KEF acoustic armoury, MAT is a highly complex maze-like structure, where each of the intricate channels efficiently absorbs a specific frequency. When combined, the channels act as an acoustic black hole, absorbing 99% of the unwanted sound that comes from the rear of the tweeter, eliminating the resulting distortion and providing a purer, more natural acoustic performance.
KEF always pushes the technological boundaries in its mission to create the best possible sound; MAT is the physical manifestation of that drive. The result of a joint development project with the Acoustic Metamaterials Group, MAT breaks completely new ground in loudspeaker design.

12
th
Generation Uni-Q with MAT delivers
The tweeter in question sits at the heart of our 12th generation Uni-Q with MAT driver array. The Uni-Q point source configuration delivers a more detailed, accurate and integrated three-dimensional sound image, which is dispersed so evenly throughout the room that the 'sweet spot' is wherever you are in the room. Using simulation and analysis tools and decades of accumulated in-house knowledge, our engineers have developed a new iteration of KEF's signature driver array, with a new cone neck decoupler and motor system that is precisely shaped to reduce high-frequency distortion in the mid-frequency driver. The result is reduced coloration, less distortion and a sound that is more transparent and life-like than previously possible. The same can also be said of bass performance, where LS50 Meta completely exceeds the expectation of a modestly proportioned standmount speaker to deliver room-filling sound with deep, articulate bass.

Enhancement from LS50 lineage
Much of the engaging performance is thanks to the clarity of the driver array, but the port design is also crucial. Using Computational Fluid Dynamics (CFD), the flare and profile of the LS50 Meta's patented off-set flexible port is calculated to delay the onset of turbulence and the flexible port walls prevent resonances from colouring the midrange. This leads to improved clarity, with exceptional levels of depth and detail.
The LS50 Meta's extremely rigid cabinet is optimised for the best performance, with smooth curved surfaces that help radiate sound out across the baffle without any interference. The baffle itself is engineered from an injection-moulded Dough Moulding Compound (DMC) usually found in the automotive industry. Inside the cabinet, cross bracing and Constrained Layer Damping (CLD) combine to deaden internal vibrations. The result of such meticulous attention to detail is that LS50 Meta produces the lowest coloration of any speaker in its class.

DESIGN
Attention to every detail
The LS50 Meta has inherited its distinctive good looks from the original LS50, with its low-diffraction, curved baffle precision modelled around the Uni-Q driver array. The curved front is subtly mirrored by the gently radiused rear panel, while both the port exit and speaker terminals have been elegantly recessed and softened visually.
On the LS50 Meta's underside, each corner has a threaded inset allowing the speaker to lock onto the top of the new KEF S2 Floor Stand, which also boasts integrated cable management and a mass-loadable column. LS50 Meta is available at launch in four colours, all of which benefit from a modern silky matte finish, while the S2 Floor Stands are colour matched to the models.
The LS50 Meta Standmount Loudspeakers deliver on every aspect of the KEF promise. A genuine industry first, LS50 Meta utilises innovative, ground-breaking technology to provide you with an immersive, completely believable sound from a compact, stylish loudspeaker that is destined to open up whole new vistas of enjoyment in your life.
** Metamaterial Absorption Technology is a joint development with Acoustic Metamaterials Group.

Summary of features
PERFORMANCE – most accurate, immersive sound
• Metamaterial Absorption Technology eliminates 99% of high-frequency distortion for pure, natural sound
• 12th generation Uni-Q with MAT driver array for exceptional acoustic accuracy
• Driver Performance Optimisation for enhanced sonic performance, less distortion and reduced coloration
• Patented off-set flexible port for reduced midrange coloration with exceptional levels of depth and detail
DESIGN – attention to every detail
• Optimised cabinet design for best acoustic performance
• Available in 4 finishes
• With mounting inserts to secure on KEF S2 Floor Stand (available as separate item)
Marantz PM6007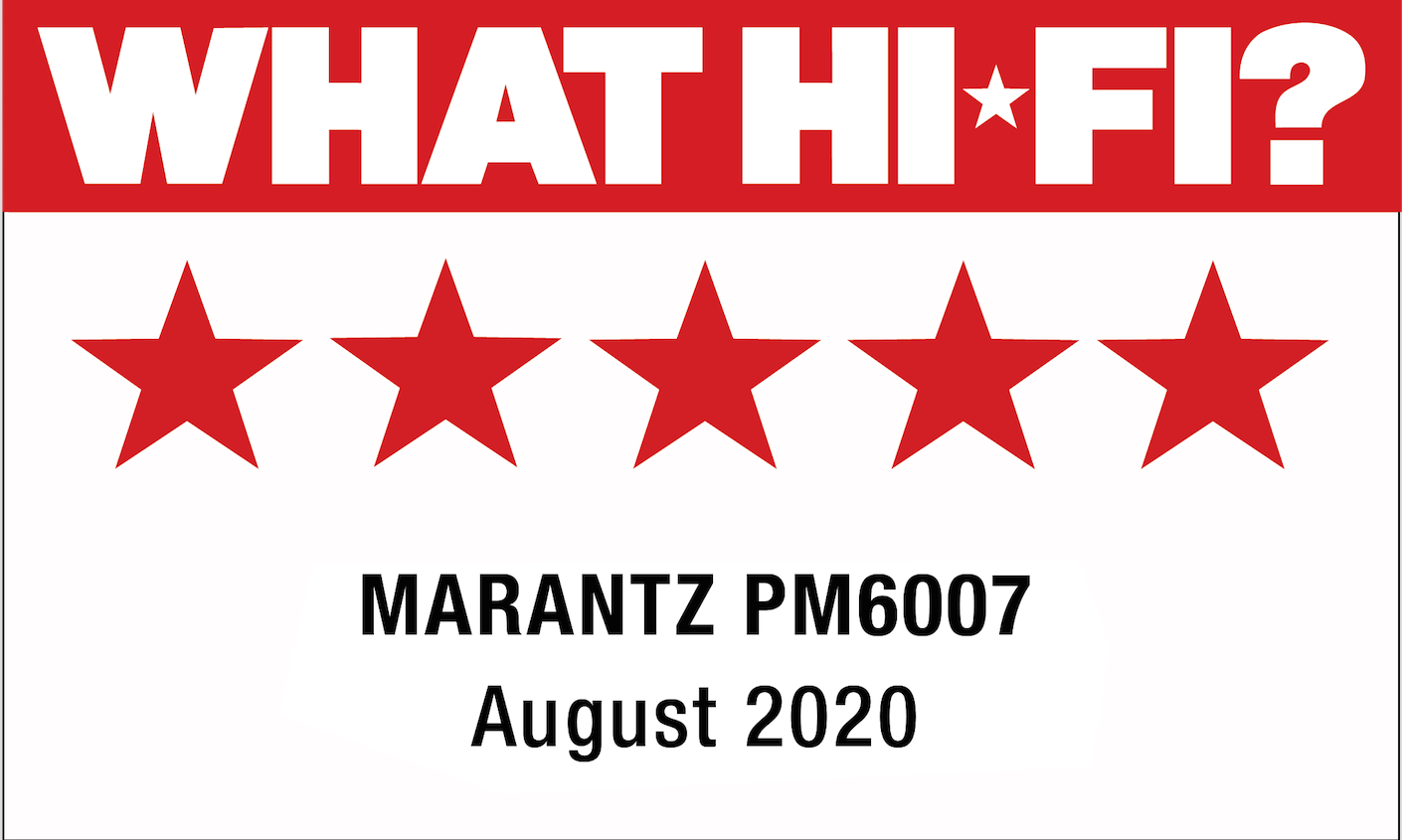 "Clearer and punchier than its Award-winning predecessor, Marantz's latest entry-level amplifier never puts the formidable 6000 Series dynasty in doubt."
The Most Musical Sound

PM6007

Integrated Amplifier

The PM6007 delivers Marantz' most musical sound and is an ideal choice for those ready to take the next step in their 2-channel Hi-Fi system. Powered by a Toroidal power transformer and customized block capacitors, the PM6007 integrated amplifier delivers 45 watts (8ohm, 20Hz-20kHz) of power-per-channel. You can easily connect both analogue and digital sources or connect your turntable to the built-in phono MM pre-amp.
Take your next step in Hi-Fi: The PM6007 integrated current feedback amplifier powers 2x 45W (8 ohms RMS, 20Hz – 20kHz) to offer a refined audio experience.
Meticulously and masterfully tuned: During the extensive tuning process, Marantz sound masters carefully refine and curate each component for optimal performance.
Wide range of connectivity: Experience Hi-Res audio files exactly as intended through the gold-plated inputs: 5 analogue inputs, one coaxial input and two optical digital inputs.
An updated audio experience: The newly updated, high-quality DAC AK4490 offers a cleaner sound for your enjoyment.
Digital filter modes for Optical/Coaxial input: Listen to a more refined audio experience to fit your taste with the new digital filter mode feature.
Built to perform: In addition to high-quality speaker terminals with A/B switching capability, a fully-shielded DAC unit, and copper screws, the rigid feet provide a true-to-performance sound.
Marantz proprietary HDAM-SA3 circuit: You will experience a wider dynamic range with lower distortion for the output stage.
Advanced Thermal Compensation: No memory distortion for clean and precise audio reproduction even after powerful bass attacks.
Customized components for a more refined sound: The Toroidal Transformer and high-quality, customized components deliver exceptional sound quality.
Integrated phono input: Featuring a high-quality MM phono pre-amp with FET input to enjoy best signal purity and sound from your favourite vinyl.
Deeper bass with a subwoofer output: Enjoy powerful bass by adding a subwoofer, companion bookshelf speakers or even further extend bass with the addition of floor standing speakers.
More Information
Features

Turntable Specifications:

Replacement Stylus: Ortofon 2m Red Stylus
Pre-Fitted Cartridge: Ortforn 2M Red
Nominal Speeds: 33 / 45 / 78 RPM (Electronic, except 78 RPM)
Drive Principle: Belt Drive
Platter: 300mm Steel Platter with TPE Damping (incl. Felt Mat)
Main Bearing: Stainless Steel with Bronze Bushing
Wow & Flutter: 33 = 0.17% / 45 = 0.15%
Speed Drift: 33 = 0.50% / 45 = 0.60%
Signal to Noise: -68dB
Tonearm: 8.6" Carbon Fibre
Effective Arm Length: 218.5mm
Effective Arm Mass: 6.0g
Overhang: 18.5mm
Included Accessories: RCA Cable, Felt Mat, Dust Cover
Power Supply: 15V DC / 0.8A Detachable Power Supply
Power Consumption: 4W Max.
Dimensions: 415 x 113 x 320mm (Lid Closed)
Weight: 6.0kg net

LS50 Specifications:

Model - LS50 Meta

Design - Two-way bass reflex

Drive units - Uni-Q Driver Array:

HF: 25 mm (1 in.) vented aluminium dome with Metamaterial Absorption Technology

MF/LF: 130 mm (5.25 in.) aluminium cone

Crossover frequency - 2.1 kHz

Frequency range (-6dB) - 47 Hz - 45 kHz

Typical in-room bass response (-6dB) - 26 Hz

Frequency response (±3dB) - 79 Hz - 28 kHz

Harmonic distortion (90dB, 1m) - <0.4% 175 Hz - 20 kHz

<0.1% 300 Hz - 10 kHz

Maximum output - 106 dB

Amplifier power (recommended) - 40-100 W

Nominal impedance - 8 Ω (min. 3.5 Ω)

Sensitivity (2.83V/1m) - 85 dB

Weight* - 7.8 kg (17.2 lbs.)

Dimension (H x W x D) with terminal* - 302 x 200 x 280.5 mm (11.9 x 7.9 x 11.0 in.)

PM6007 Specifications:

Channels

2

Current Feedback Topology

•

Phono EQ: Standard / Marantz Musical / Marantz Musical Premium

• / - / -

Digital in: USB-B / optical / coaxial / USB-A

- / 2 / 1 / -

Sample Rate digital In

192 kHz / 24-bit

DAC chip

AK4490

HDAM version

SA3

Power Transformer: Toroidal / El

• / -

High Grade Audio Components

•

Customised Components

•

Symmetric PCB Layout

-

Aluminium extrusion heat sink

•

Copper plated chassis

-

Balance / Bass / Treble / Loudness

• / • / • / -

Other

Marantz Musical Digital Filtering

•

Linear Drive Power Supply

•

Liniear volume control

•

BI-AMP and Multichannel option

-

Shottky diodes

•

Source Direct

•

Power Amp direct

-

Inputs / Outputs

Audio Inputs

5

Digital in: USB-B / optical / coaxial / USB-A

- / 2 / 1 / -

Phono Input: MM / MC

• / -

Audio Outputs

1

Balanced In / Out

- / -

Pre-out / Main-in

Subwoofer / -

Power Amp Direct IN

-

Gold Plated Cinch

•

Speaker A / B

•

Speaker Terminals:

Metal (Gold) Screw

Number of terminals

4

D-Bus

•

Headphone Out

•

How will you send my item?
We ship to addresses within the UK using Royal Mail and DPD couriers.


How much does delivery cost?
Standard 2-3 working day delivery is FREE on all orders to mainland UK. Next working day courier service is available on all orders for a small fee of £4.99. On some items this is provided for FREE.
For orders to UK Non-mainland and International destinations, there will be an additional charge at checkout. Please see below for more information.


How long does delivery take?
Depending on the delivery service you choose, delivery usually takes between 1-3 working days to mainland UK from the moment we despatch your order. Orders to UK non-mainland and international destinations can take longer.


When will you despatch my order?
Orders placed before 3pm are processed and despatched the same day (excluding bank holidays and weekends). Orders placed on weekends will be processed and despatched the following working day.
*Please note that international orders may require extra checks before we are able to despatch your order so timescales may vary.
Can I track my delivery?
Yes - Order tracking is offered as standard on all items, whether they are shipped via DPD or Royal Mail. You will receive your tracking information via email once we have despatched your order.


UK Non-mainland and International destinations.
Due to the UK leaving the EU, some of our delivery partners have changed the way we ship to international and offshore destinations. This means that for the time being we are unable to ship items to these locations.
We are still accepting orders to these destinations however delivery times and prices are not final. We will confirm via email once we know more from our delivery partner.
Shipping for all items to UK Non-Mainland and International destinations will incur a charge at checkout. This charge is not final and we may need to charge for additional postage if required.
Shipping to international destinations may require further security checks and I.D. may need to be provided by the cardholder. We reserve the right to cancel any orders where you are do not pass our security checks or do not pay for appropriate postage.
Please note that we are unable to ship some items outside the UK. To avoid any disapointment please contact us before making your order.


What do you class as UK Non-mainland?
Rep. Ireland, N. Ireland, Channel Islands, Jersey, Guernsey, Isle of Wight, Isle of Man and Scottish Highlands. If you are unsure whether your address is classed as UK Non-mainland please feel free to contact us and an advisor will be happy to help.


For any further enquiries with regards to your delivery please contact us on 020 8813 7666 and one of our adviser's will be happy to help.

If you're not happy with your item or you've changed your mind.
Even though we're sure you'll be happy with your purchase, it's important that you are aware of how we deal with returns in the event that you need to send something back.
We understand how inconvenient it can be when you buy a product and aren't 100% satisfied with it. For this reason we have designed our returns policy to prevent any further inconvenience to you in these instances.


Under 14 days
You can return your goods for a full refund or exchange as long as you inform us of your intention to return the goods within 14 days of receipt, starting from the day after you receive your goods (Exclusions apply, see below.)

All return costs are down to the buyer and it is recommended that you return your items using a trackable method with appropriate insurance (if required).

Once we have confirmed your return, please ensure that you return the item within 14 days.

If a returns number is provided then please ensure that the parcel has this clearly marked.

Items need to be returned in "as new" condition in their original packaging. We don't mind if you open the product to check it, however any used or damaged products will be subject to a 25% handling fee so please take care when opening your items.


After 14 days
We will not offer a refund after 14 days of you receiving your delivery unless your product is faulty.


Exclusions from our returns policy
As we're sure you'll understand, there are some products that we can't offer returns on due to their nature. These include:
Special order items and cables cut from a reel (priced per metre). These items will be clearly identifiable.

In-Ear headphones due to health and hygiene reasons.

Products that include software which require activation.
Please note that these exclusions do not apply to items that become faulty.


If your product becomes faulty
We endeavour to get your items to you in fully working order, however in the event that your items do become faulty, please read below on what you should do next.
In a lot of cases with some products, faults can be fixed by performing some basic troubleshooting, so to prevent any further inconvenience to you we advise that you contact our Customer Service team who can guide you through some basic troubleshooting before sending items back.


Under 28 days
If your items become faulty within 28 days of delivery you are entitled to a full refund or exchange. Please contact our customer service centre who will provide necessary returns details.

Please send the items back with a cover note including a description of the fault and your original order number.

Once we have fully tested the item and confirmed the fault, we will process the refund or exchange including cost of carriage back to us (within reason).

If during our testing we cannot find a fault, no refund will be given and you will be charged for delivery of the item back to you.


After 28 days
After 28 days you will still be able to get your faulty items repaired or replaced within the manufacturers warranty and we will be happy to assist you with this. Please contact our customer service team to find out the best way to get your items repaired or replaced. Please be aware that after 28 days we will not cover you for any carriage costs.
We found other products you might like!