Product Description
Details
Smarter at Every Turn
The Nanoleaf Remote is a sleek, dodecahedron-inspired Bluetooth HomeKit remote designed to enhance the smarter home experience and make controlling the Nanoleaf Light Panels and other HomeKit products even more convenient.
How the Remote Works.
Each of the remote's 12 sides can be easily programmed in the Nanoleaf App or the Apple Home app. You can fully customize your Nanoleaf Remote with any Light Panels or HomeKit scenes within the Nanoleaf app. The remote comes with pre-programmed scenes for each side so that it's even ready to go out of the box.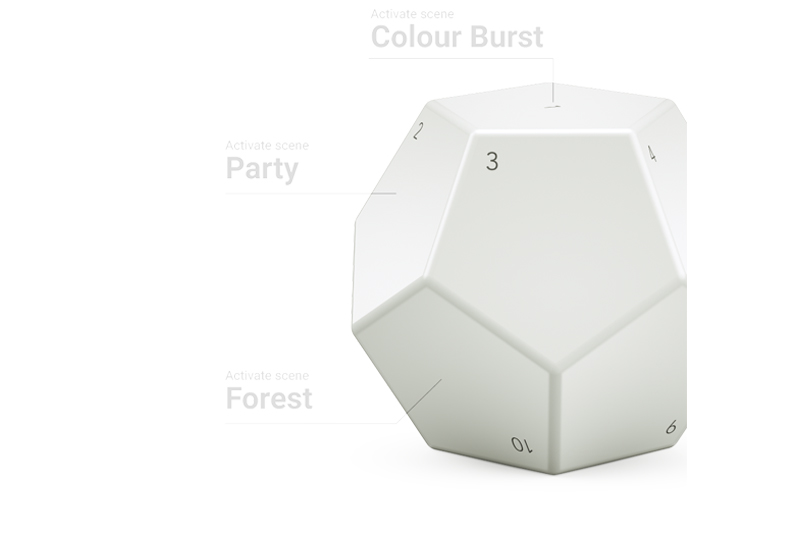 A Different Kind of Control
Rotate a side to the top position to activate the programmed scene. With each rotation the Remote will glow a different color to provide user feedback. Do anything from turning off your Nanoleaf Light Panels, to switching to a Rhythm scene for a party, and even activating scenes for controlling 3rd party HomeKit products. The possibilities are endless. Even better? Control the brightness of your Nanoleaf Light Panels by rotating the remote clockwise and counterclockwise. Now that's smart.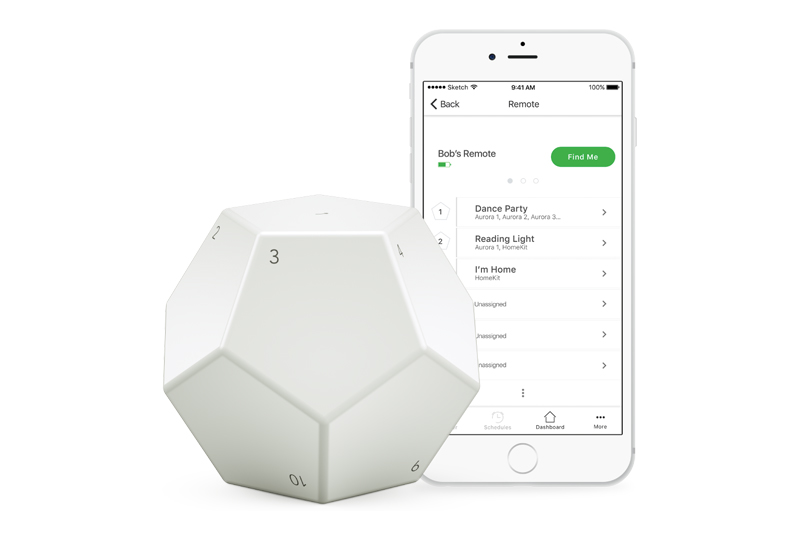 Features
Specifications
Features

Requires an Apple Home Hub or the Nano leaf Rhythm Sound Module to work

A unique 12-face cube to control all your Home Kit devices

Each side can be programmed with commands

Works also as a dimmer for your Nano leaf Light Panels

contact
N/A
is
N/A