Product Description
Details
How Rhythm Works
It listens. It thinks. It turns music into light.

Advanced technology that would have filled your garage a generation ago, stuffed into a three inch by two inch by half inch jack-in-the-box of pure joy. This is technological progress at its finest.
Plug the Rhythm module into any Aurora panel and you're good to go! Reacts to music of all genres in real time. Immerse yourself in a symphony of light with this great
Aurora add-on piece.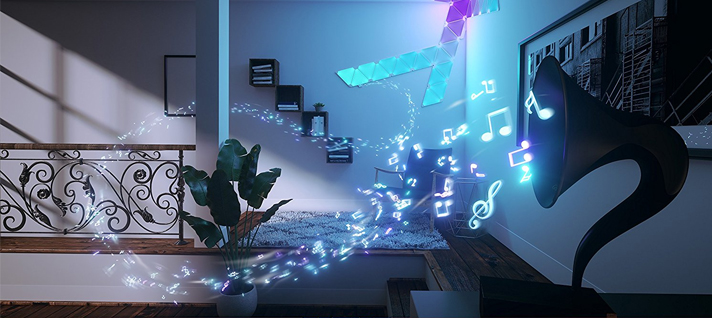 Guided Content Discovery
Create, share, preview, and download at the tap of a finger.
There's an entire community of creators and music enthusiasts dreaming up new Scenes. Be one of them and share your Aurora and Rhythm Scenes, or preview and download Scenes shared by others.
Package Included
Rhythm Module x 1 (Nanoleaf Aurora not included.)
Maybe it goes without saying, but the Aurora Rhythm requires the Aurora Smarter Kit to function.
Features
Specifications
Features

Product Dimensions:

8 x 5 x 0.9 cm ; 41 g

contact
N/A
is
N/A