Product Description
Details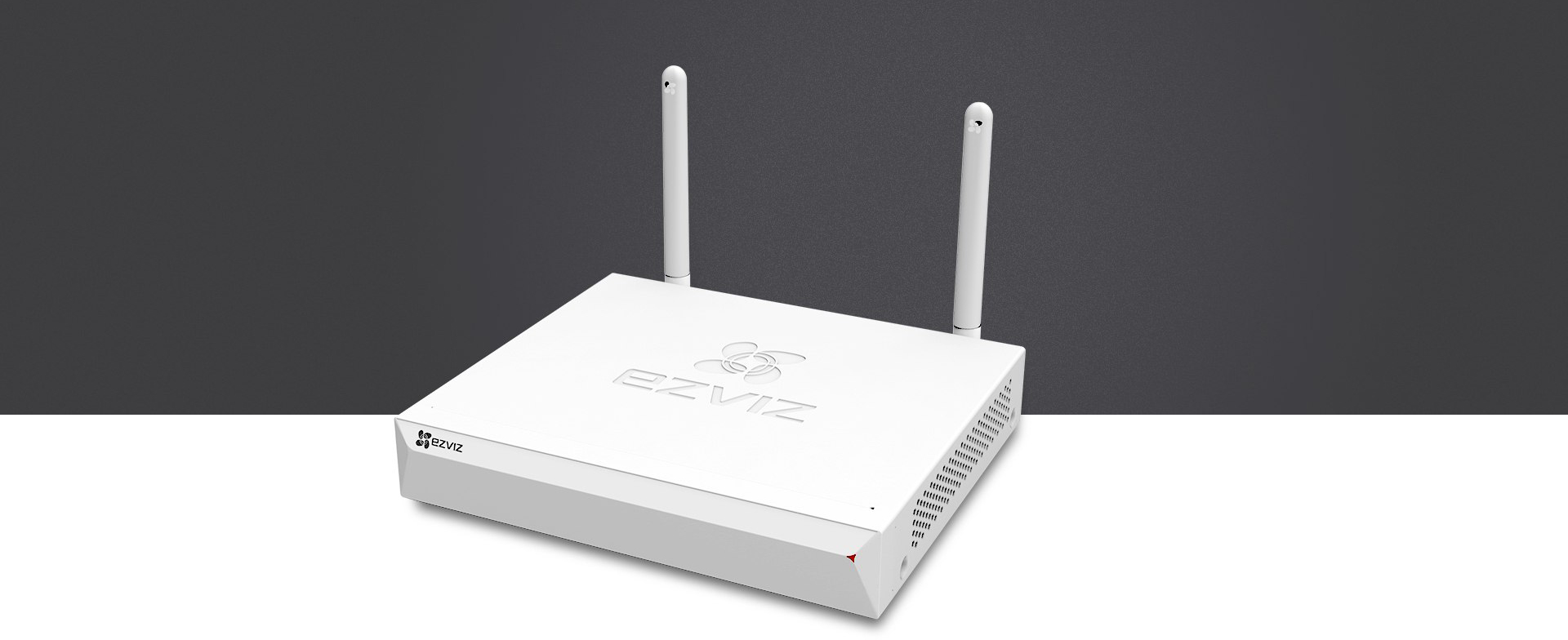 Flexible and Easy to Use
The ezNVR is a wireless NVR with HDMI and VGA ports that supports up to 8 Wi-Fi cameras and conforms to ONVIF standards. It features strong wall penetration and an enhanced Wi-Fi signal.
Key Features:
- Wireless NVR with HDMI/VGA output to view live or recording
- Dedicated Wi-Fi signal for recording up to 300ft/100m long range
- Connect up to 8 1080p Wi-Fi cameras (the default setting is 720p, support change to 1080p manually)
- Up to 6TB storage for 24/7 continuous live viewing and recording
- Support ONVIF conformant camera

HDMI and VGA ports
Equipped with HDMI and VGA ports, the ezNVR is compatible with a variety of monitors to suit your needs.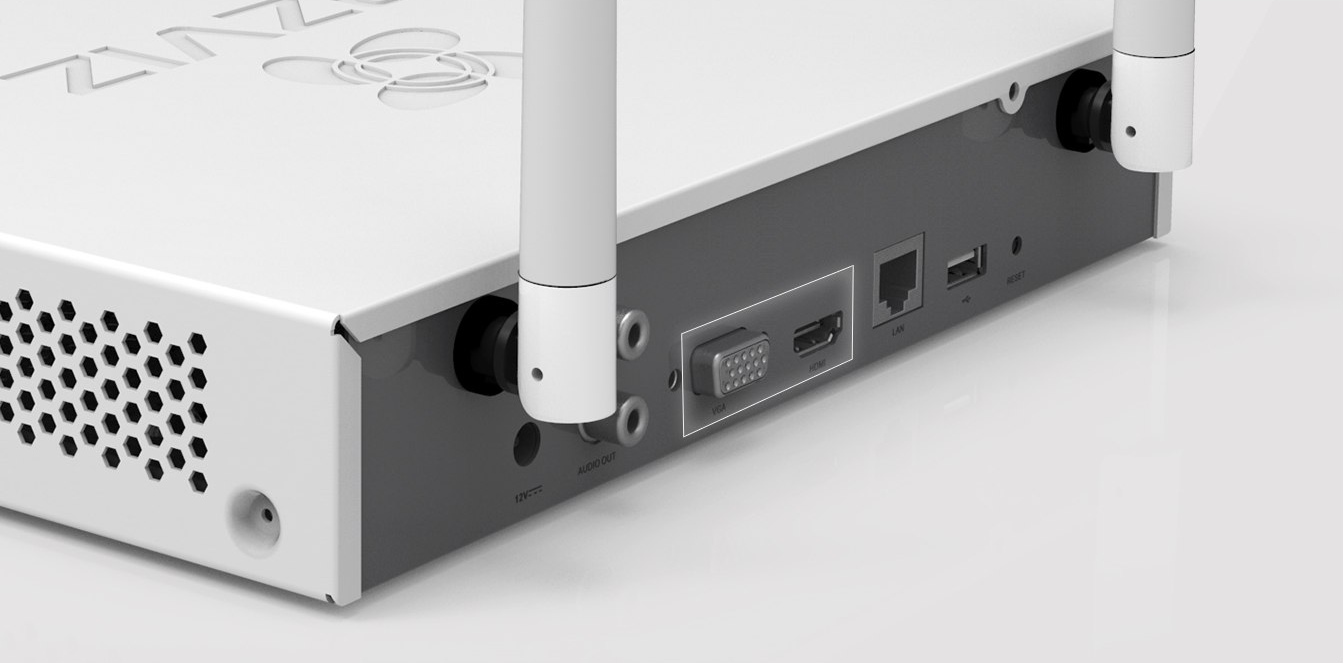 Achieve Total Coverage
The ezNVR connects up to 8 Wi-Fi cameras so you can monitor different rooms simultaneously within multi-split screens. Enjoy complete coverage with no blind spots.
*Hereby declare: Wi-Fi Performance is affected by several factors, the functional performance of the described product may attenuate when there are INTERFERENCE caused by wireless routers, Mobile Cellular 4G Base Station, Radar, Microwave oven and Substation.Too far from the IP Camera to be linked will affect the wireless performance.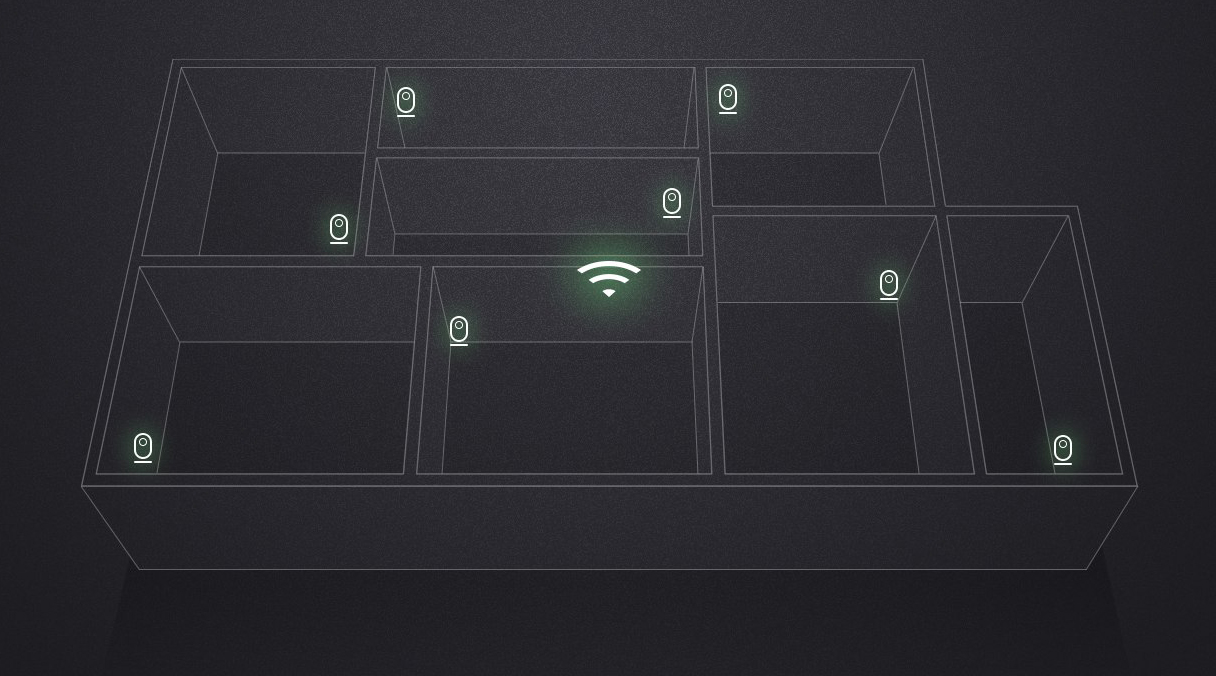 Quick Setup
The ezNVR features "One-Key Access" setup for connecting multiple cameras quickly and easily and supports real-time status monitoring.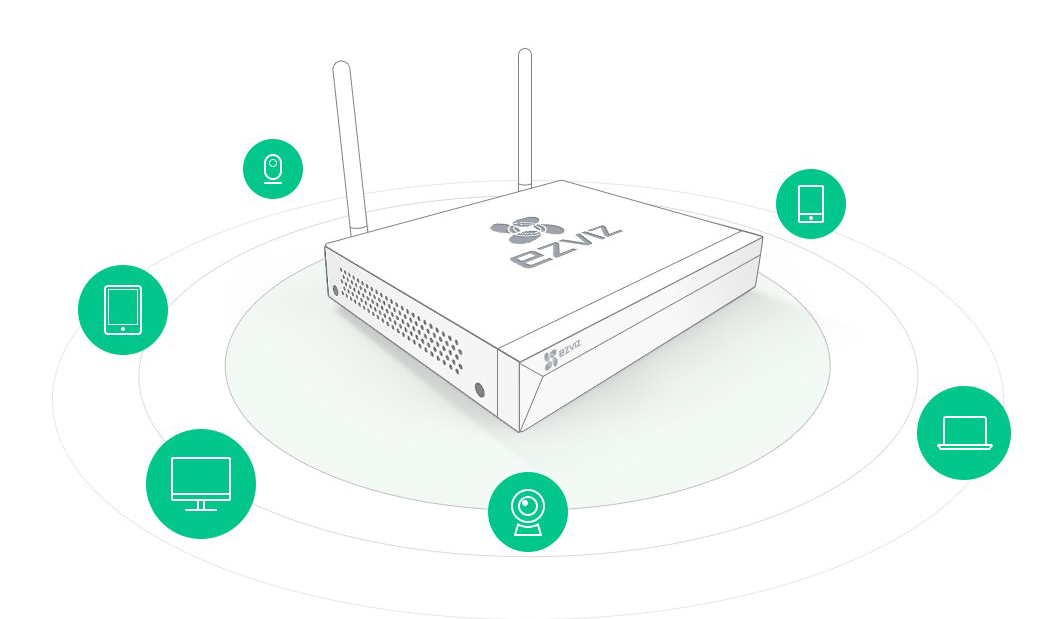 High-Definition Video Playback
The ezNVR supports Full HD 1080p* live view and video playback, so you don't miss any details.(*720p default setting. Can be changed to 1080p manually.)

ONVIF Compatible
The ezNVR works with ONVIF conformant Wi-Fi cameras regardless of manufacturer*.
*Wi-Fi stability may vary from product to product. It is recommended to use EZVIZ Wi-Fi Cameras.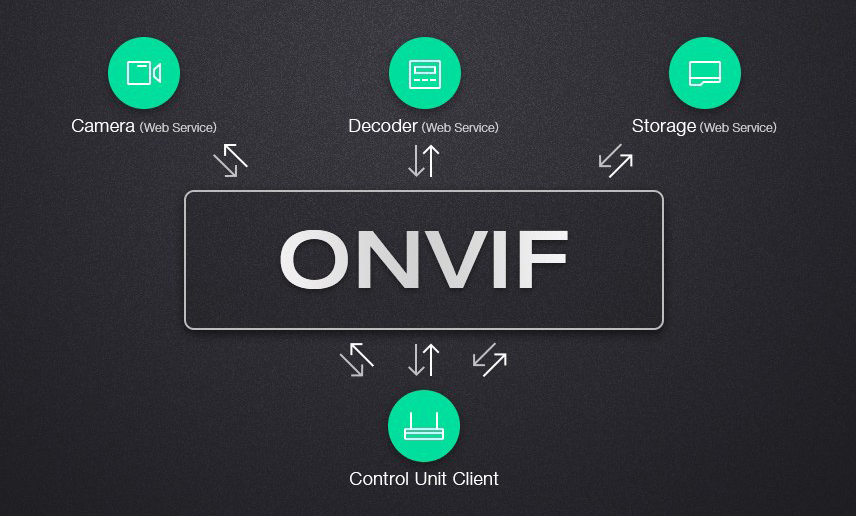 Up to 6TB Local Storage
Select from 1TB to 6TB built-in storage so that your videos can be stored locally and securely.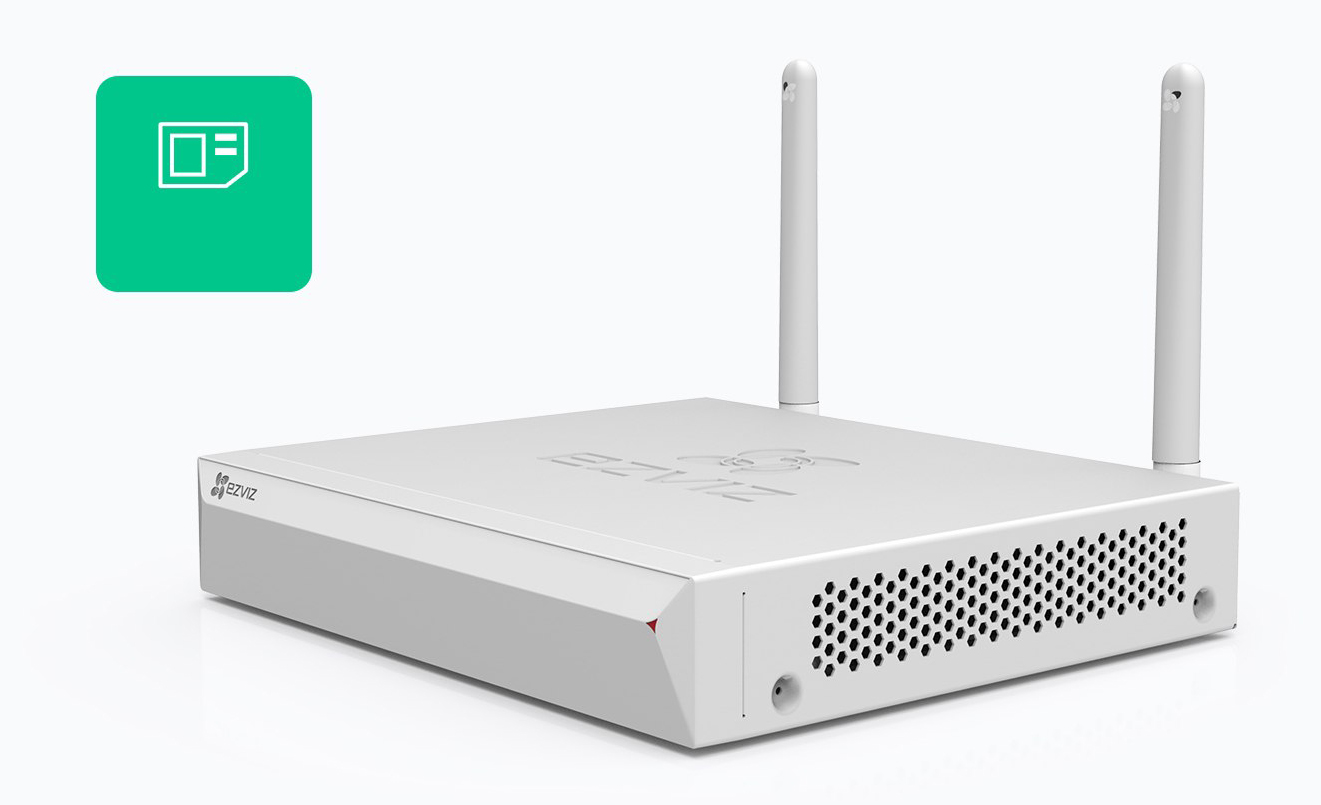 Easy Control and Management
With the EZVIZ app or EZVIZ Studio, you can remotely control the ezNVRto playback video or view a live feed even when you're away from your home or shop.

Features
Specifications
Features

MODEL PARAMETERS

Model
X5C-4 / X5C-8

NETWORK SPECIFICATIONS

Antenna Number
2
Maximum Wireless Access Bandwidth
30mbps
Maximum Wireless Range
100m
Radio Frequency
2.4GHz
Ethernet Port
One 10/100M adaptable Ethernet port
Wired Access Bandwidth
50mbps

VIDEO OUTPUT

VGA
1 channel (Homologous to HDMI output)
HDMI
1 channel

AUDIO/VIDEO CODEC

Access Camera Number
4 / 8
Video Compression
H.264
Decoded Playback
Supports 4*1080P / Supports 8*1080P

VIDEO RECORD MANAGEMENT

Video Capture
Manual video recording; dynamic detection video; regular video recording; alarm recording
Backup Modes
Supports hard disk backup, web application backup

HDD

Type
One Built-in SATA port
Capability
Supports 1TB to 6TB 3.5inch HDD

EXTERNAL INTERFACE

Audio Output
Support
Hardware Reset
Support
USB2.0 Port
1

OTHER

Operating Conditions
0°C - 40°C, humidity 90% or less
Product Dimensions
235mm x 270mm x 44.5mm
Packaging Dimensions
387mm x 362mm x 75mm
Weight
<=900g

contact
No
is
No
brand
N/A
You may also be interested in the following product(s)